January
Kidz Cafe Monday-Thursday 4:30-6:30pm Lower Level of Rec Center Free Food for kids 18 and under
Yoga Tuesdays and Thursdays 6:00-7:00pm Instructor Nicole Thayer $10 per class
AC Fitnezz Tuesday and Thursdays 5:45am Instructor Maria Venegas $5 per class
Adult Pickle Ball Monday, Wednesday, Fridays 9am-12pm
January 3rd-February 10th Registration for Spring Soccer Sign up $35 4 year old-8th grade.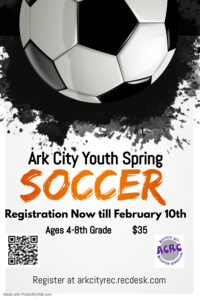 January 3rd-February 3rd Registration for K-2 Jr Basketball Clinic Mondays in February $35
January Gymnastics January 10th-26th Tuesdays and Thursdays $30 per class
January 16th Youth Volleyball Clinic 1st-4th 9am-11am 5th-8th 11:30am-1:30pm $15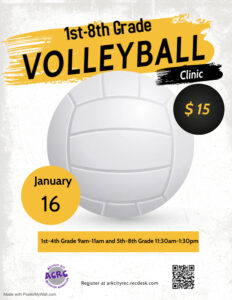 January 3rd-February 2nd Registration for Jr. Lady Bulldog Basketball Clinic 3rd-8th Grade Sundays in February $30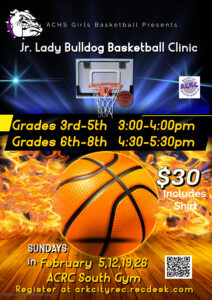 January 16th 3rd-6th grade boys and girls Hot Shot Competition. South Gym.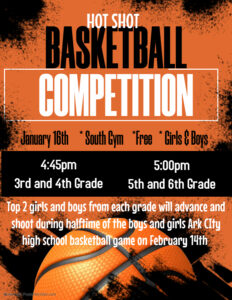 Adult Volleyball Registrations begin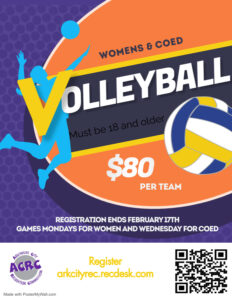 Registrations begin for Daddy Daughter Dance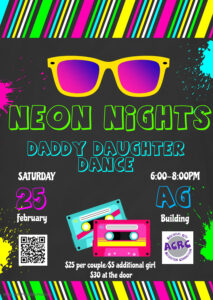 February
Kidz Cafe Monday-Thursday 4:30-6:30pm Lower Level of Rec Center Free Food for kids 18 and under
Yoga Tuesdays and Thursdays 6:00-7:00pm Instructor Nicole Thayer $10 per class
AC Fitnezz Tuesday and Thursdays 5:45am Instructor Maria Venegas $5 per class
Adult Pickle Ball Monday, Wednesday, Fridays 9am-12pm
February  Gymnastics February 7th-23rd  Tuesdays and Thursdays $30 per class
February 10th Last Day for Youth Soccer Registrations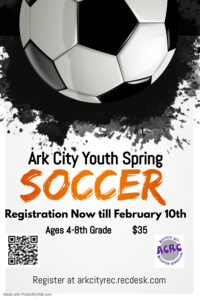 Adult Volleyball Registrations end February 17th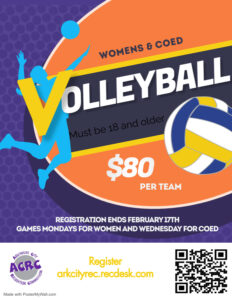 Adult Soccer Registrations begin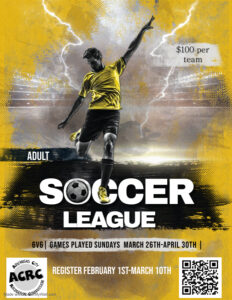 February 25th Daddy Daughter Dance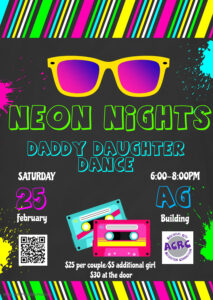 Save The Date Special Events
January 6th Family Aquatic Center Closed at 3:00pm
January 10th Family Aquatic Center Closed at 3:00pm
January 16th Youth Volleyball Clinic 1st-4th Grade 9am-11 5th-8th Grade 11:30am-1:30pm $15
January 16th 3rd-6th Grade Boys and Girls Hot Shot Competition South Gym 4:45pm Free
January 31st Family Aquatic Center Closed at 3:00pm
February 14th Family Aquatic Center Closed at 3:00pm
February 14th Hot Shot Finalist shoot during High School game
February 23rd Family Aquatic Cetner Closed at 3:00pm
February 25th Daddy Daughter Dance
April 7th-9th Ark City Rec Center and Family Aquatic Center Closed Happy Easter